Rest Well, Tharlavan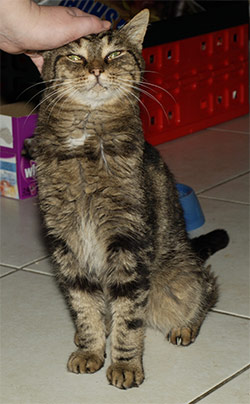 Tonight Tharlavan died. He was an old cat, a stray who one day late last summer walked into our house and gradually adopted us. He was very skinny and the vet said his kidneys were gone, but he liked us (and our food) and while he was a bit raggy and worn out, he was a gentle cat with a nice purr.
Rest well, Tharlavan. We knew you only briefly, but hope we made your last few months worth living.